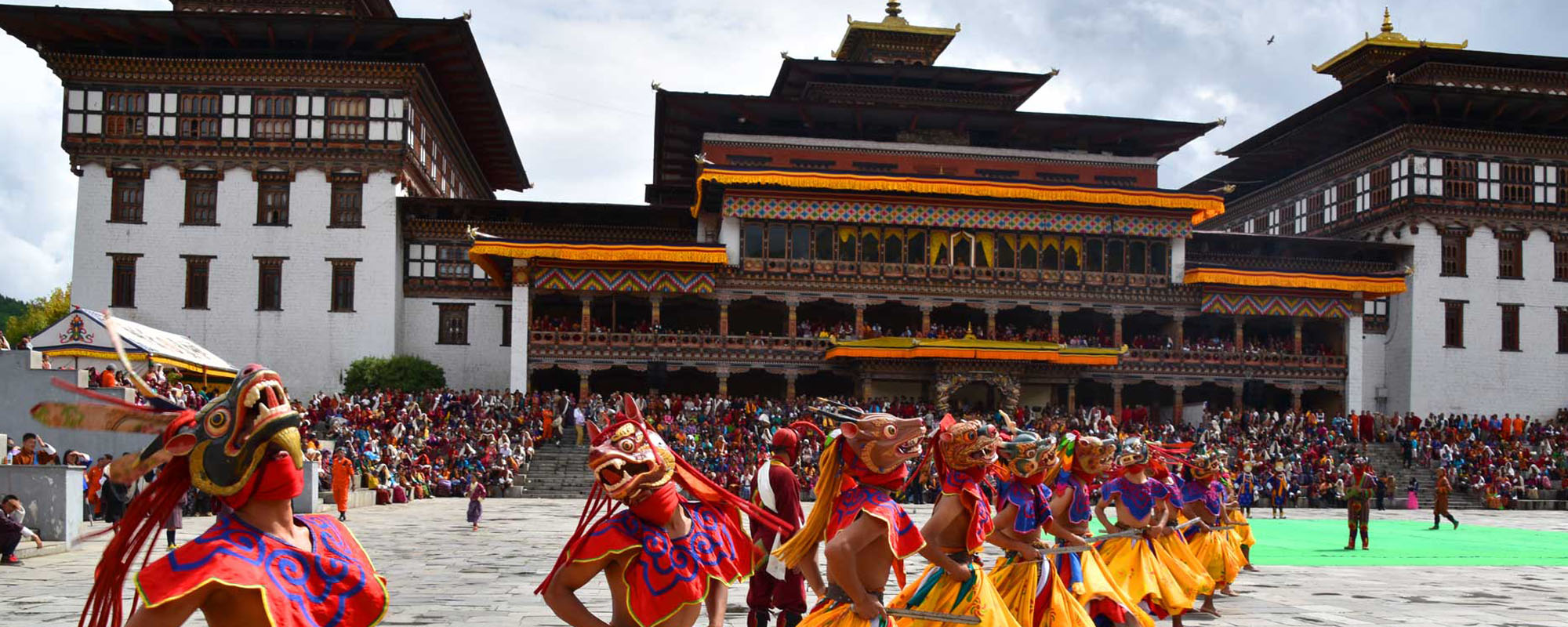 /
/
/
THIMPHU TSHECHU FESTIVAL
The Thimphu festival, Tshechu is one of the grandest of Bhutan's festivals and attracts the largest audience, the crowd includes tourist as well as locals. The festival includes the performance by trained monks and laymen in amazing masks and costumes. Also includes traditional folk dances performed by the Bhutanese women and men. Locals dressed in their finest colorful outfit and jewelry.
Thimphu Tshechu is held at the Tashi Chhoe Dzong and it is also believed the best time to visit Thimphu is during the Tshechu festival because of its cooler and clear weather. This festival is held over a three-day period and it is held to commemorate Guru Rinpoche (a figure known for the spread of Tantric or Tibetan Buddhism).
This is a well- attended festival that will light up the atmosphere of this otherwise quiet capital. The Thimphu city is filled with colorful colors. Tshechu is a series of religious festivals with blessings and prays for health and happiness. Thimphu Tshechu starts on the 10th day of the 8th lunar month. The three-day religious event plays an important role in the lives of Bhutanese people. The sacred mask dance (Chham) is believed to invoke deities blessing all who witness the Chham. During the three-day Thimphu Tshechu, all the schools and offices of Thimphu remain closed.