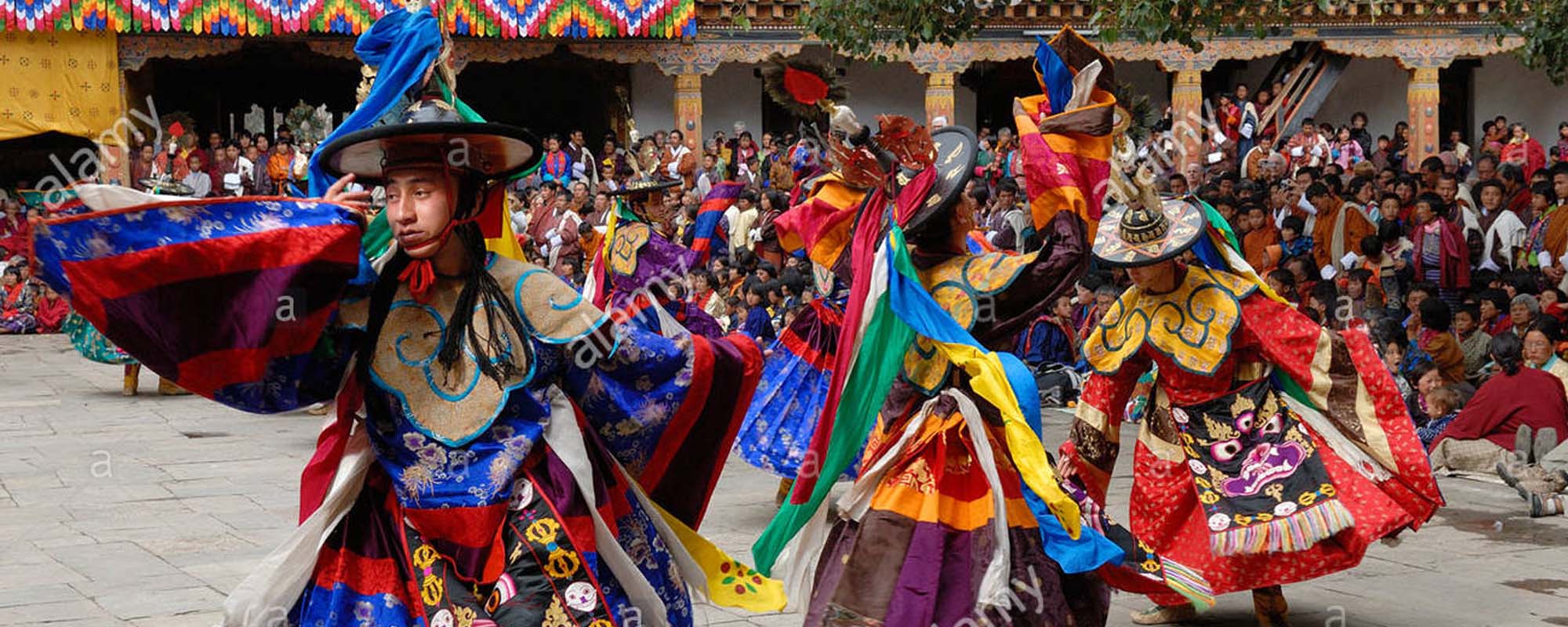 /
/
/
PUNAKHA TSHECHU AND DOMCHOE
This celebration lasts for five days with two days, devoted to Drubchen (the practice of deep meditation thought to rid the world of evil) followed by three days for the Tshechu.
The Punakha Tshechu is one of the most popular Tshechus in the country and it is held in the grounds of the magnificent Punakha Dzong. A Tshechu is a Buddhist festival in honor of Guru Rinpoche, the saint who brought Buddhism to Bhutan. It is held right after the popular Punakha Drubchen. The Drubchen is unusual because it seeks to re-enact the Tibetan invasion of Bhutan to steal its most precious relic. A man named Zhabdrung pretended to throw this relic into the river, making the Tibetan army retreat. During the festival, a procession of monks walk down to the river and throw a handful or oranges into the running water to symbolize the relic and to re-enact this important event in Bhutanese history. The unfurling of the Thongdrol (a large tapestry) of Guru Rinpoche is the main attraction of the festival. It is believed that mere sight of the Thongdrol cleanses our sin. The festival's masked dances are performed by monks clad in colorful brocade attire and permeated by chants and reading of Buddhist scripts. People gather in this celebration and witness unique masked dances and traditional dances performed by the locals. People from other districts also come to witness the festival.