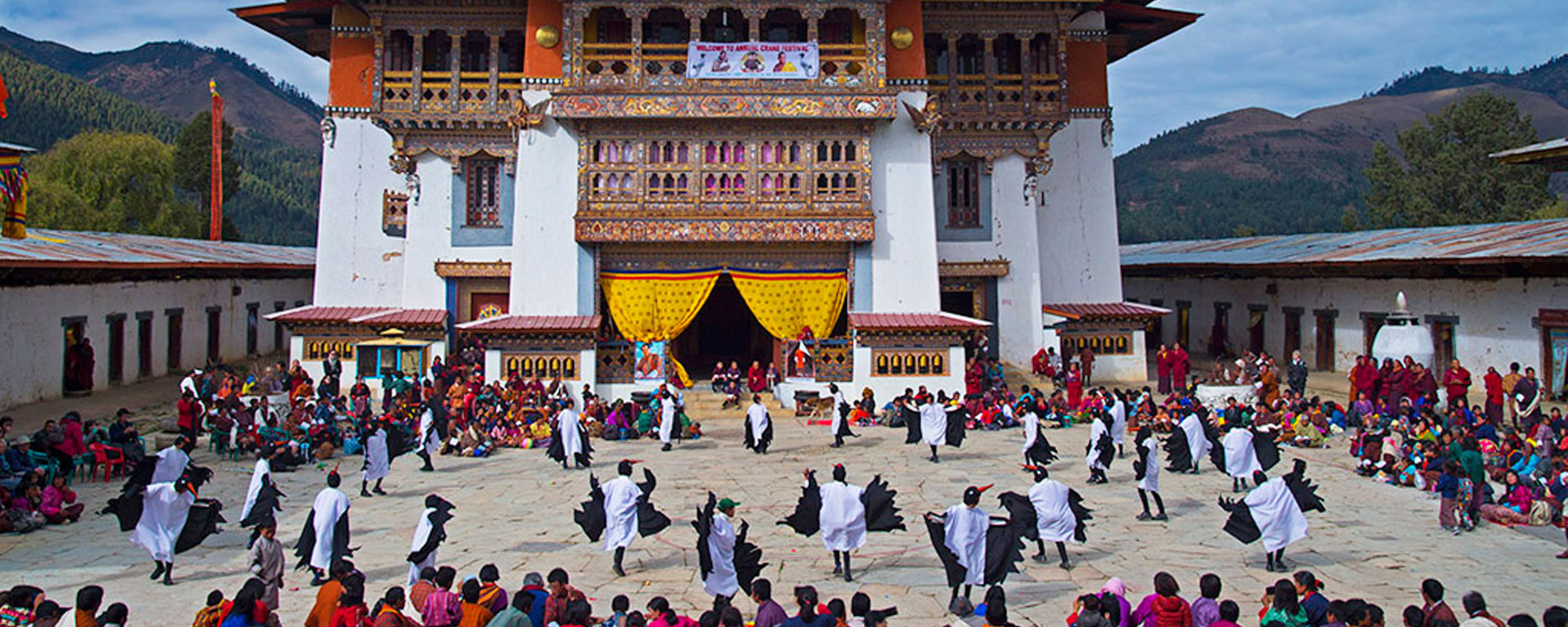 /
/
/
GANGTEY BLACK-NECKED CRANE FESTIVAL
The annual Black-Necked Crane festival is celebrated at the courtyard of Gangtey Goenpa in Phobjikha Valley for one day.
It is celebrated every year on 11th of November coinciding with the birth anniversary celebrations of His Majesty the King Jigme Singye Wangchuck. The Royal Society Protection of Nature (RSPN) organizes the festival every year. The festival started in the year 1998 to spread the awarness of all cranes and to spread the tradition and culture of the locals as well as the importance of conserving the engangered Black-Necked Cranes. The festival includes the traditional folk dances, mask dances performed by the villagers and the crane dance performed by the students of Beyta primary school. Local people of Gangtey come all dressed up in their colorful attire and jewelers to witness the festivals. The villagers hold a belief that the Black-Necked Cranes are the reincarnation of two deities who are said to be the protectors of the Gangtey Valley. The villagers usually see the cranes making three rounds around the Gangtey Gomba when they migrate from Tibet to the Valley during winters and when they migrate back to Tibet in early March.